The Real Time Report
Landing Your Dream Job: How to Get a Job in Healthcare
Working in healthcare means you'll be joining a big team. One in eight Americans works in this industry. It's the fastest-growing sector in the U.S. economy with women making up almost eighty percent of the workforce.
The Key Dependencies for a Healthcare Job
You may have a talent for looking after people. Are you struggling to figure out where or how your skills could fit into the medical profession? Here's what you need to know to find the healthcare job that's going to suit you.
Jobs in healthcare can be rewarding and offer better longterm security than roles in other industries. Rates of pay and other benefits such as pensions also tend to be very attractive.
You may already have your eye on a position and be thinking, 'I'd be perfect for this role. Next on my to-do list: look for hospital jobs near me.'
Everything though will depend on your education and experience. If they're a match for the job, all that's left is for you to convince a potential employer that you're the right person for the job.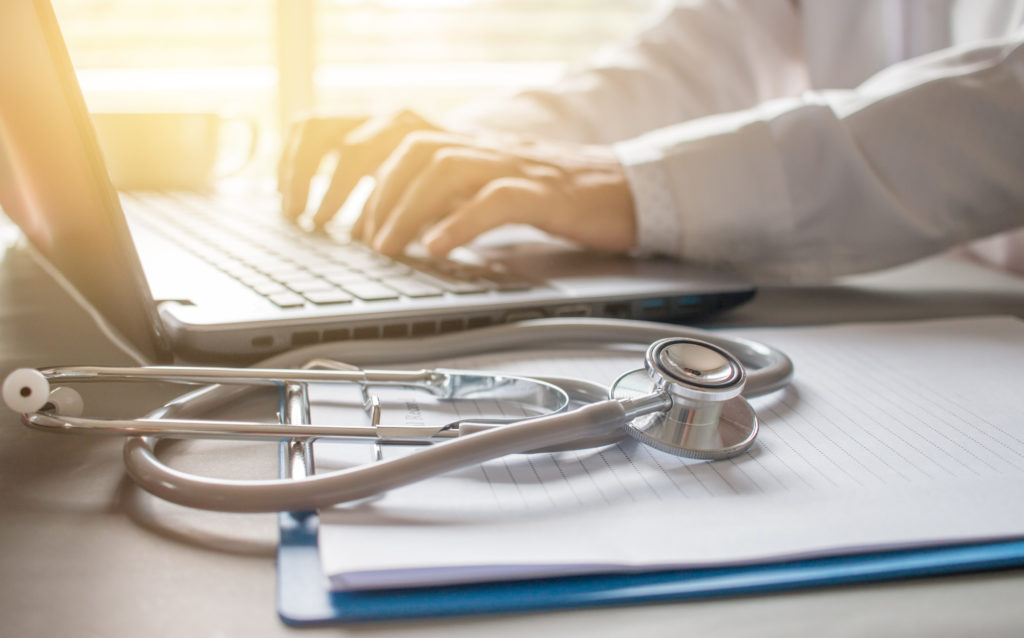 Education and Qualifications
Healthcare offers a wide spectrum of jobs. That means there are roles for people with almost all levels of education. Some jobs often only require a high school diploma. These include medical secretaries, orderlies or pharmacy technicians.
You may receive on-the-job training with these types of roles. Some companies may encourage employees to acquire some basic medical skills. These could include an understanding of things like cardiopulmonary resuscitation (CPR).
College Certificates
Going up a level and other jobs will typically need a certificate from a trade or technical college. These include dental hygienists and occupational therapy aides. Programs might take a year to 18 months to complete.
Healthcare education can allow you to get very specific in your area of training. However, you may not need to limit your job search just to this field.
Let's say your training is in radiology. You could still apply for unrelated jobs. They might still be a match for the healthcare knowledge you've already acquired.
Degree Courses
Some jobs will require you to have an associate's degree from a community or technical college. You'd normally need this qualification for certain positions. These include roles such as physical therapy assistants, or clinical lab technicians.
A four-year degree from a college or university isn't needed for many healthcare jobs. It will though give you more options and open more doors.
Registered nurses normally take one of three education paths:
a Bachelor of Science degree in nursing (BSN)
an associate's degree in nursing (ADN)
a diploma from an approved nursing program
Registered nurses must be licensed. These positions are some of the most in-demand and lucrative in healthcare.
Post-Graduate Education
Physicians and surgeons undergo lengthy post-graduate training. Physicians typically require a bachelor's degree and a degree from a medical school. The latter can take up to four years to complete.
Finally, depending on their specialty, they would need to spend three to seven years in internship and residency programs. The intense and long road to becoming a doctor does have a reward in the eventual level of pay.
Most physicians will have salaries that are well over two hundred thousand dollars a year. Overall employment of physicians and surgeons was expected to grow by thirteen percent over the ten years between 2106 and 2026.
This is due to the increased demand for healthcare services by a growing and aging population. If you feel you have the calling, you should go for it.
Experience
The best way to stand out from other job applicants is to add healthcare-related experience to your resume. This could include things like volunteering at a hospital or retirement home.
You might also be able to gain some relevant experience by working at a service club that reads at a children's hospital. You could also spend a few hours a week with a charity that takes medical supplies to at-risk areas.
Healthcare Internships
Medical internships are one of the best ways to learn and expand your resume. Most won't be paid but they do let you gain hands-on experience and see what it's like to have a job in the healthcare field.
If you are still at school, ask the career center to connect you with local hospitals or clinics to see what internship positions are available. Internships can sometimes lead to full-time employment.
Even if they don't, you'll still have gained experience which will look great on your resume.
Transferable Skills
You may already be working but want a career change and a move into healthcare. If so, you might have to take a step down in the level of responsibility you'll have. Think of this as a pragmatic move.
A step down is sometimes needed in order to move up the career ladder. You may though have transferable skills which you can bring with you from the current industry you work in.
For example, the medical profession needs skilled workers in the fields of information technology (IT). There will also be jobs for those with accounting and finance skills.
Other Support Roles
Given the sheer number of employees in the healthcare industry, there are plenty of support roles. This includes human resources or sales and marketing. Consider what skill set you already have.
You may already have the right experience that would transfer snugly into a healthcare role. Working as a medical receptionist, or filing clerk are just two examples of popular entry-level medical jobs.
Remember that once you get a foot in the door of a medical office or hospital, more doors will likely open for you in the future. This is provided, of course, that you prove your interest and work hard.
Do Your Research
Keep on top of healthcare news and trends. This means reading up about relevant companies. Make sure you know who the key players in the industry are.
If you're thinking of trying to find a job as a medical receptionist, for example, get to know some of the major health websites. These can act as a resource to help you learn more about health issues. That's a real bonus for any healthcare facility.
A useful exercise is to pick twelve types of disease and conduct some online research about each of them. Check out the main governmental sites that might help with your investigations into virus-like shingles, for example.
It could be part of your job to arrange hospital admissions for patients. If you understand why these may be necessary it will help you to stand out at an interview and ultimately do a better job.
Knowledge is power. The more you can find out about the role you're looking for, the better. This will help you to speak intelligently about the industry. That's essential in an interview or when networking with medical professionals.
Use Your Network
Networking is renowned as being one of the best ways to find jobs. There's a lot of truth in the old saying, 'It's not what you know. It's who you know.'
You may not realize it but you may already have a wide network to draw from. This starts with your family and friends. Get a teacher or instructor to check your resume for typos and grammatical errors.
If you know someone already working in the healthcare industry, let them know you're searching for a job. You should ask them to let you know about any opportunities that may come up.
You may also be able to join them for a few hours at their place of work. That allows you to get a feel for the type of environment you want to work in.
Expanding the Net
The stronger your network, the better chance you'll have of getting connected with people who might be able to help you find a job.
You should check for any local events or groups relevant to the profession you're interested in. Volunteering opportunities not only add to your experience but help you to meet people who might have connections.
Use your social media networks and the professional networking sites too. Your profiles need to look professional. It's never a good idea to post that picture of you misbehaving at a party! It could come back to haunt you when you least need it.
Finding a Mentor
Try to identify a person who can act as a mentor. This could be something you do once you have begun working in a medical office or hospital, even in an entry-level job.
You'll need to demonstrate a willingness to learn and an enthusiasm to grow into a higher-level position. Mentors tend to be people with experience. They'll be well-connected and can boost your efforts in both networking and job searching.
They'll help you to navigate any tricky political aspects in healthcare system too.
A New and Exciting Career
Whether you're just starting out from school or looking for a career change, there's likely to be a healthcare job for you. Check what qualifications are required and use your network of contacts to help you find your dream job.