By Amy Warner, Director of Talent Acquisition at iCIMS
The Enterprisers Project, July 22, 2020
Job searching in these uncertain times requires focusing on the future – and  trying out some special strategies for success.
If you're job hunting these days, it may be tempting to let the rollercoaster news cycle and uncertain job market knock your tech career off course. But organizations around the globe continue to work on their plans for life post-pandemic, and so should you.
As a talent acquisition leader, I know that the new way of work (which we're still learning) relies on bringing in diverse new talent – because we need the fresh perspective. Until those job opportunities present themselves, you can show how you were able to better yourself during this time.
So get creative in how you market your strengths. Move out of your comfort zone and expand your network. Discover new opportunities that will keep your resume fresh. It will help you round out your professional profile and help you get noticed by your dream company. Consider these tips:
1. Decide how you will spend a gap
Due to today's current environment, employers will be more mindful and understanding of resume gaps over the next two years. Here are some different paths to take to show that despite an internship cancellation or job loss, you continued to master your craft:
Take on new training. 
There are many free or reasonably priced online courses available. Check out LinkedIn Learning, Codecademy, Udemy, and Harvard Online Learning for tech-specific classes.
Pursue a passion project. 
Tackling a personal project is a great way to leverage the depth of your skills and expertise. Work experiences don't always offer us the opportunity to flex our skills or take risks. A passion project gives you just that.
Support your community. 
In times of crisis, nonprofits and grassroots groups are also hit hard because their communities need more from them when they're working on a shoestring budget. Pro bono project work adds to your resume, builds your network, and shows employers more about your personality.
According to a recent survey we conducted, 70 percent of recruiting professionals said that past work experience, followed by candidates' communication skills (61 percent) and referrals and references (43 percent) are more important than a college major when hiring entry-level applicants. Putting your talent to work for good will not only give you experience to fill resume gaps, but also help you stay positive, motivated, and hopeful.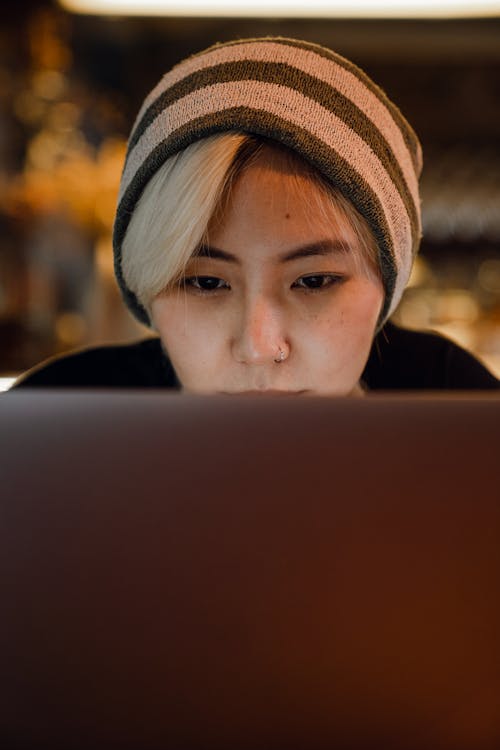 2. Market your powerful soft skills
The most sought-after soft skills are communication, intellectual curiosity, and adaptability. When teams have effective soft skills, it leads to a resilient workforce that can quickly react to change.
Here's how you can better show off these soft skills:
Ensure each position listed on your resume has a balance of both technical skills and soft skills. For example, "experience developing new programs and apps for Windows and team lead in optimizing product development cycle."
Be specific about your role within community service work, internships, and high-visibility team projects. These experiences are a great way to show how you applied your skills, tackled challenges, and managed your time.
Have examples on hand that best represent your strengths, so you won't be caught off guard when an interview does come along. When the hiring manager asks how you were able to pivot quickly on a project, you can confidently present what happened, how you managed it, and the results of your work. Then you can easily follow up with an online portfolio that highlights that work.
3. Stay connected
It's important to stay active in your conversations with your dream employer during a hiring freeze. Here are some tips to keep in mind.
Right now, companies are hiring more part-time than full-time positions. 
Look for contract work, freelance, and part-time opportunities. It's a great way to get solid experience, expand your network, and get your foot in the door at a company to potentially transfer into full-time down the road.
Build out a comprehensive LinkedIn profile. 
You never know how someone may find your profile or what they're looking for. In addition to typical engagement such as commenting and liking posts, you can also publish your own articles on LinkedIn. Use it as a space to share how-to information, passion projects, or your views on industry news.
Seek out mentors at your dream companies. 
While internships and other job training programs may be canceled, you can reach out to current employees and ask about how they got where they are and what to consider during the hiring process. Mentorships come in all shapes and sizes and can be very informal.
4. Prepare to endure an extended hiring process
A lengthy hiring process can be frustrating, especially when you're starting your career or returning to the workforce. But there are ways to feel more in control and even help move the process along.
Our survey revealed that this year's class of 2020 college graduates expect to receive a job offer within three weeks. While many employers understand that timeliness in response is one of the most important factors in the hiring process, both candidates and employers are operating under a new norm, and expectations should shift.
As a candidate, learn more about how a company brings new talent on board before you apply. Often, you'll find the steps of the hiring process right on the company's career site or by reading Glassdoor reviews. This will help you set the right expectations about steps such as interview panels, assessments, and background screening.
When you're in touch with a recruiter, lean on them to guide you through the hiring process. Expect some employers to leverage advanced communication tools like texting and AI-powered chatbots to quickly answer your questions and provide relevant updates. Don't hesitate to ask about the next steps and what you can do on your end to help accelerate things. If you get a competitive offer, be transparent and give your recruiter time to counter.
Business plans are always subject to change, especially true in this pandemic. Leaders are redefining their organizational needs, leaving tech talent like you to wonder what's next. In strange and uncertain times, your silver lining can be that you dug in and made yourself into the kind of worker companies need for the new future of work.
This article previously posted at The Enterprisers Project, a community helping CIOs and IT leaders solve problems. Visit https://enterprisersproject.com/article/2020/7/it-career-tough-job-search-tips