University of Colorado Boulder
The job search process can be competitive. But there's one thing that can help you stand out from the crowd: your personal brand.
Your personal brand is a way to market yourself. It defines how you present and promote yourself to others. This is the message that helps potential employers and colleagues form their impression of you, and helps them remember who you are. Here are some tips for establishing and promoting your personal brand.
Define your strengths and qualities
One way to build your personal brand is by connecting who you are to your career goals. First, reflect on some of your successes. What strengths did you apply that helped you succeed? What tasks did you enjoy? What were you most proud of?
For example, maybe you took the lead on a group project that helped you ace a class. Think about the steps you took that helped you succeed. Did you organize group study sessions for everyone to work together and get things done, showing that you can lead a group? Did you help resolve a disagreement between your friends or classmates that demonstrates your ability to navigate different opinions? Consider each experience and how it might relate to your personal brand.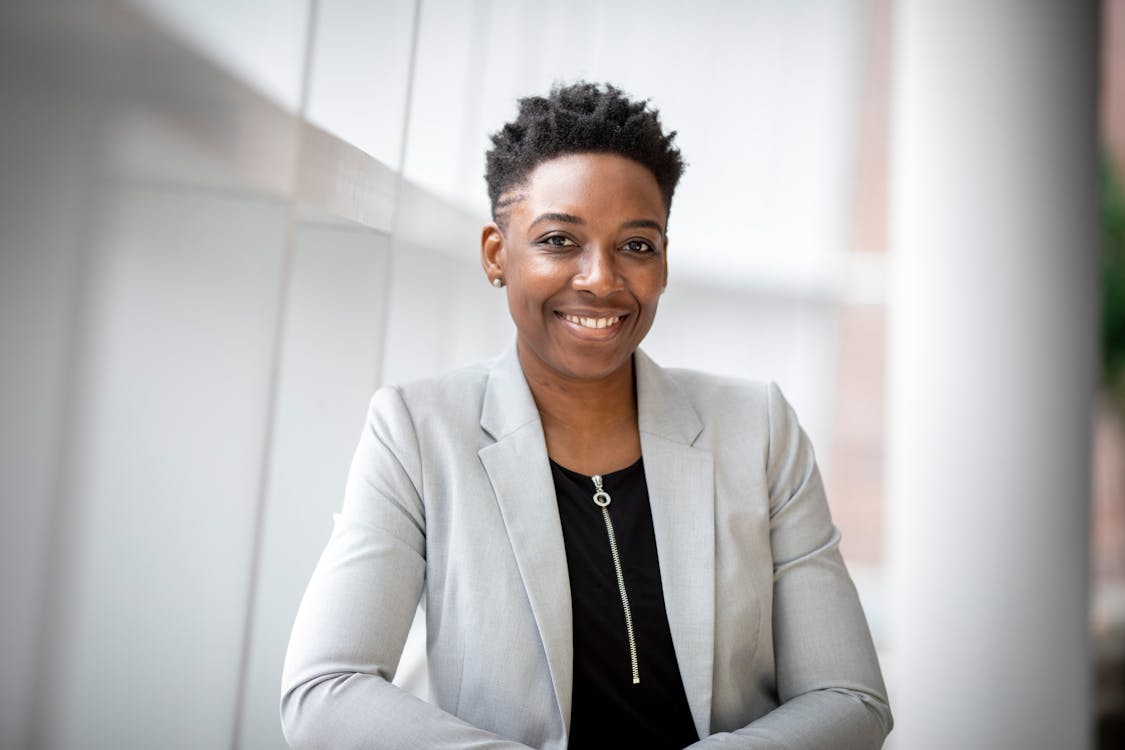 Next, think about your values and goals. How do you want to be perceived by your peers? What can you contribute to a team or company? Maybe it's important to you that you're seen as reliable or dependable by your teammates. Perhaps you want to be seen as a leader, or someone who can make important decisions. As you reflect and answer these questions, take note of these specific qualities.
Your experiences and past success can help demonstrate these qualities to potential employers, and help shape your personal brand. If it's more helpful to talk this out with someone, make a virtual appointment with a career development advisor to get some advice.
Become visible
Once you have an idea of your personal brand, be sure to promote it consistently in your job search efforts. As you become visible to others, your message and brand will help them see what you offer.
Start by creating online profiles using job search and networking tools, such as LinkedIn and Handshake. Make sure your brand comes across on your profiles:
Highlight your accomplishments, interests and the qualities that set you apart from others.
Join social media groups that are relevant to your career interests.
Share articles that reflect your brand, passions and career goals.
Next, connect with professionals in your field of interest through informational interviews. These are informal meetings with professionals to learn more about what it's like to work in a particular position or industry and how to get into the field. Ask questions about what skills and traits are useful in the positions you'd like to land. What you learn can help you shape your personal brand. Start by making connections with alumni on LinkedIn.
Tell your story
Continue to communicate your message and brand on your application materials, such as your resume and cover letter. Make sure that you highlight your strengths that are directly applicable to the job you want. Help your resume stand out by including relevant experiences or class projects, skills and the value that you can contribute to the team. This can include volunteering, internships, roles and responsibilities in your student organization, etc.
Dress for the job you want
When it's time for an interview, be sure to present yourself professionally, including what you choose to wear. This doesn't always mean you need to wear a suit, but make sure the clothes you wear reflect the job you want and the brand you want to communicate. Even if your interview or video call with a potential employer is a virtual one, it's best to dress up from head to toe. You never know if you'll need to stand up during your conversation.
Presenting yourself in a professional and respectful way can help you stand out from other candidates. If you aren't quite sure how professionals dress in the field you're interested in, consider asking people in your network or in an informational interview.
Be yourself
As we network and go through the job search process, some of us may feel like we need to put on an act to meet someone's expectations. It's normal to feel this way. As you develop your brand, think about how you can be yourself. You can be humble while also being proud of your accomplishments. State your message clearly, honestly and definitively, and with a tone that reflects your brand (enthusiastic, smart, passionate, etc.). Your personal brand is all about you, and the way you present it is up to you.
This article was originally published at University of Colorado Boulder Career Services. Visit https://www.colorado.edu/career/2020/11/09/how-stand-out-during-job-search