By Antonio Campos
University of California Newsroom, May 7, 2020
Searching for a new job can be an intimidating process for many. Now, with a global health crisis fueling massive economic disruptions, it can feel even more overwhelming. So how should you go about finding a new job during this challenging time?
That timely topic was front and center at a recent UC Alumni Career Network event on LinkedIn Live, as career expert and UC Santa Barbara alumna Dana Manciagli, in conversation with Vice Provost Yvette Gullatt, shared tips on how to stand out to potential employers and land your next job.
Before you begin, the most important thing to do is to check in with yourself. What might be holding you back from simply taking the first step?
"Check the tapes that are playing in your mind as job seekers and eliminate all the negatives such as 'I can't do this. I don't have that skill.'" Manciagli said. "You've got to rise above all that to win job interviews." So start by giving yourself a pep talk and practice tuning out negative self-talk.
Once you've cleared that mental hurdle, the rest is much simpler.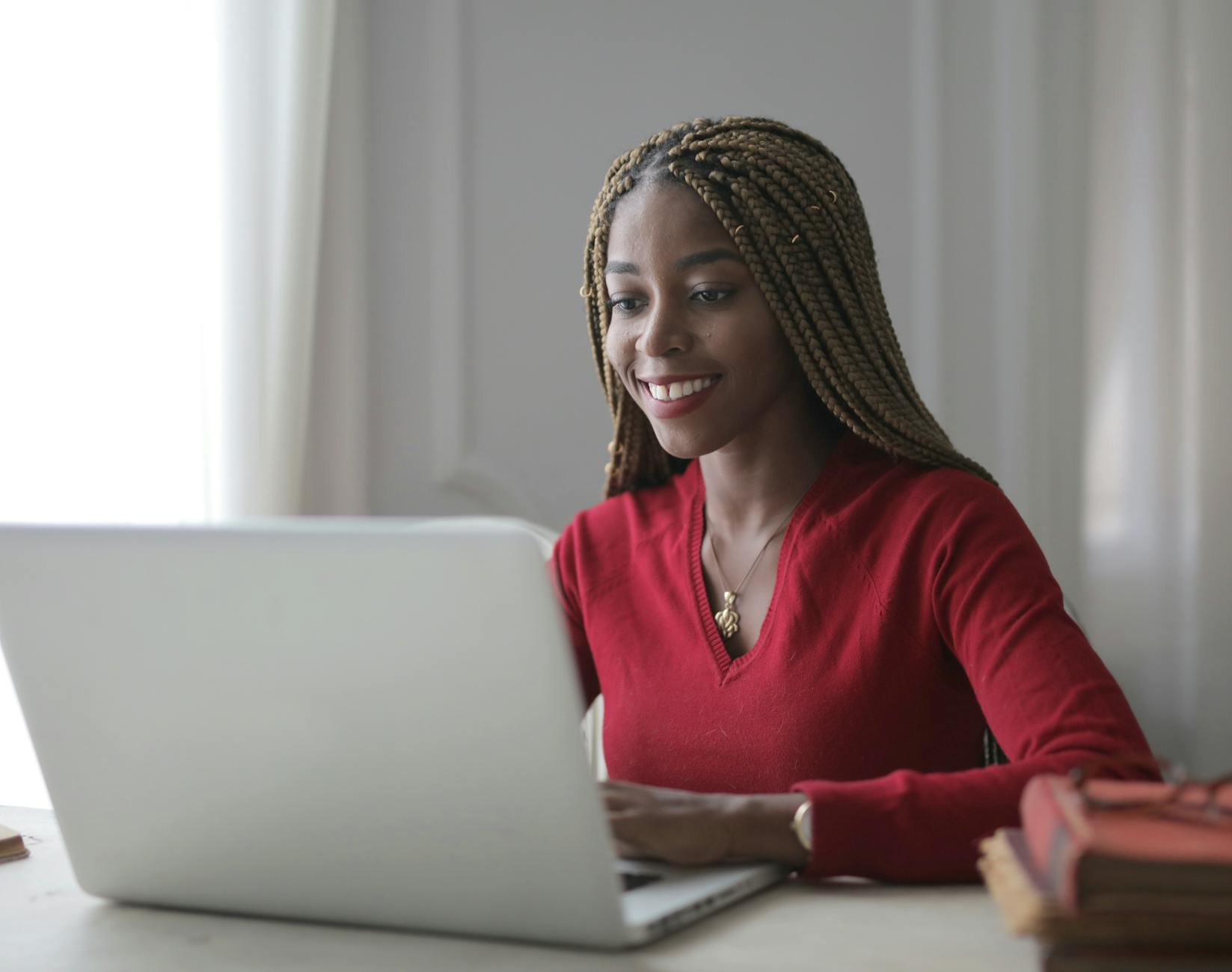 Manciagli breaks down finding a job into an easy three-step guide, aimed at helping you to stand out among the competition: First, identify what type of job is right for you. Then, prepare your communications toolkit. And finally, apply, apply, apply.
Identify the kind of job you want
Before you apply to an open position, make an honest appraisal of the job and whether it's a good fit, given your skills, goals and needs.
"Be sure you know what you're aiming for, what is that job type, and in what industries, or are you flexible with the industry? But know that next move and anchor in it," Manciagli said. Taking time for this kind of self-reflection will help you simplify and narrow your job search.
You also need to make a realistic assessment of the skills that employers are looking for and think strategically about how to match your experience to those needs. "So that's getting ready and researching what hiring managers need for your target job," she says. A great way to do that is by looking at job descriptions for the kinds of positions you seek and taking note of the keywords and key phrases that employers use to describe the needed skills.
Prepare your toolkit
Now that you've honed in on what your next job will look like and what a potential employer wants to see from a candidate, you can swiftly update your communication tools to showcase your strengths and talents. This includes updating your resume, editing your cover letter and sprucing up your LinkedIn profile. Equally as important is practicing for an interview and leveraging your networks and connections.
A job interview today will likely take place over Zoom or another video conferencing service, but the rehearsal process should be much the same.
Manciagli suggests asking a mentor or friend to help you prepare by role-playing an online interview. "How's the lighting? The audio? Role-play interview questions with one another," she says, adding "before any role-play, bullet point what you're going to say. Prepare your message first."
Additionally, don't be afraid to make full use of your LinkedIn account. After you've finessed your profile, and in the absence of more traditional networking, Manciagli strongly suggests that you put yourself out there. "Find alumni in the company you're interested in and introduce yourself as a fellow alum," she said, noting that you should always write a personal note when you click "connect" with someone on LinkedIn.
Apply, apply, apply
Finally, accept the fact that job applications are all a numbers game, she said. The more you apply, the higher your chances that you'll hear back from a prospective employer. What's the magic number? "Ten jobs at one time in the air," asserts Manciagli, adding, "They're not all going to be interviewing at the same time. One's going to drop off, so then you add another." And if you find more than 10 jobs you think look like a great fit, guess what? Keep applying.
So where exactly should you first be looking for these jobs? Indeed? Monster.com? For Manciagli, the answer is "neither of those — it's the company website."
In the game of 10, research about 10 companies or organizations whose work you admire and begin browsing their jobs board, then apply to their company site directly.
Despite the uncertainty in the job market, there are open positions, and landing your next job is all about making yourself stand out from the pack. You can do that by knowing specifically want kind of job you want next and what an employer is looking for in a new hire. Just as important, you should continue to network online and consider your existing connections as potential referrals for an employer.
It may take longer today to land an interview, but Manciagli reminds job seekers not to be discouraged. "If there is an open position on a company site, assume that that is something an employer needs. And apply," she says.
As with all things, the toughest part is starting: "It's ready, aim, get hired!" she says.
This article originally posted at UC Newsroom, visit https://www.universityofcalifornia.edu/news/ready-aim-get-hired-job-tips-uncertain-times