This post appeared previously on Skilroads.
---
If you think you are too old to get a job, keep your chin up! Here are some useful tips that will show you how to stay competitive and even stand out from younger job hunters. Yes, unfortunately, it takes older job seekers much longer to find a job. But by implementing these strategies you can promote your candidacy for employer and minimize age impact on your career success.
Job searching tips for older workers
Getting older can be challenging in the recruitment process, but don't let your age hinder your career prosperity. We will show you how to succeed at the interview, how to write resumes for older workers returning to work and cover letter for experienced professional. These tips are a great help for older job seekers.
Your attitude matters
From the very beginning you have to stay positive and to realize that your age is your biggest asset. You are much more experienced and responsible than younger candidates and you possess many skills and knowledge that can lead you to an unconditional success.
Network actively
In this case you definitely have an advantage. You have much wider and deeper network. During your long career you have acquired many useful contacts. Use all resources in your job search. In fact, networking is one of the best ways to find a job, especially for senior job seekers. You can always reach your university's alumni center and get contacts in a career field you are interested in.
Think of a career change
It is never too late to change your profession. Don't be afraid – it is a great chance for you to pursue a career in a new working field. Your transition is more likely to be successful. In the first place, it's necessary to do  homework, research companies and requirements.
Be ready for a job retraining
Following the previous tip, job retraining for older workers can be crucial, especially if you want to switch your career. Despite all your experience you may have to acquire some new additional knowledge to succeed. It is a great opportunity for you to enrich your store of knowledge. After analyzing all requirements for a desired position, take the necessary courses or consider volunteering.
Improve your technologies knowledge
Many employers express a lot of concerns about mature applicants because they may not keep up with technologies. Therefore, it can cause potential bias. Show that you have many technical skills. Being computer-literate is a must nowadays. If you have some problems with it, it's highly advisable to take some computer classes.
Create a LinkedIn profile
Many employers actively use social media for candidate sourcing. So, if you still don't have a LinkedIn profile, get it immediately. It will show that you are technology savvy.
Best resume format for older worker
Resume for older job seekers differs from a common resume. So it's high time to update it!
Choose an appropriate format  
In order to write successful resumes for over 50 years olds it's better to consider a functional or combination resume format. A functional format will emphasize your skills and achievements whereas a combination format will also highlight your experience.
Here are useful format tips to create the best adjusted resume for seniors.
Your main goal is to accent on your best skills and main accomplishments as well as to persuade a recruiter that you are the best fit for the position.
Contact information
Every resume should contain your current contact information. It's better to follow this order: name, telephone, email, LinkedIn profile.
Education
This section is very important, but don't include dates. It can indicate your age. Graduation years may be useful for fresh outs only, but it's recommended to eliminate this information in resumes for older job seekers.
Keep it simple: include name of institution attended, city, state and degree obtained.
Experience
Your professional background is valuable and impressive, but resumes for older professionals should contain only vacancy-related experience. There is no need to list all your extensive but irrelevant background. Focus on your recent jobs, limit it to last 15 years and highlight your main duties.
Skills
Post retirement resumes should highlight essential skills required for a job you are applying for. Include your technical skills. Show that you are up-to-date with all modern technologies, but don't list any outdated programs, include only the latest you are familiar with.
Take care of a good presentation. An old-fashioned resume will not work for you. You can check out some resume templates. This is a daunting task, but modern technologies are called for to facilitate resume writing for experienced professionals. Online resume builders will come in handy if you don't know where to start or how to write a modern-looking resume.
Sample cover letter for older workers
A cover letter is the best solution for older job seekers to smooth all age-related issues. If you struggle with creating your own, you can find sample cover letters for older workers and use it as an example, but these tips will be useful for everyone.
Cover letters can increase your chances to get a job. It is a highly effective communication between you and employer that will stress your accomplishments that fit to a job opening. It's tempting to show decades of your experience, but it's better to restrain and mention only the most recent job history. The more relevant your background is, the more valuable candidate you can become. It's important to customize your cover letter to each specific position. Accent on the fact that you are an energetic, adaptable job seeker that is willing to learn. Also, it is your chance to demonstrate your written communication skills and your business writing abilities. After you have finished your cover letter give it to your friend or family member to find eventual spelling or grammar errors.
Interview tips for older job seekers
If you are the lucky one to be invited for an interview there is still some work to do for you. The interview is a main part of the employment process. Thorough preparation is a key for you to land a job. These strategies will certainly help you.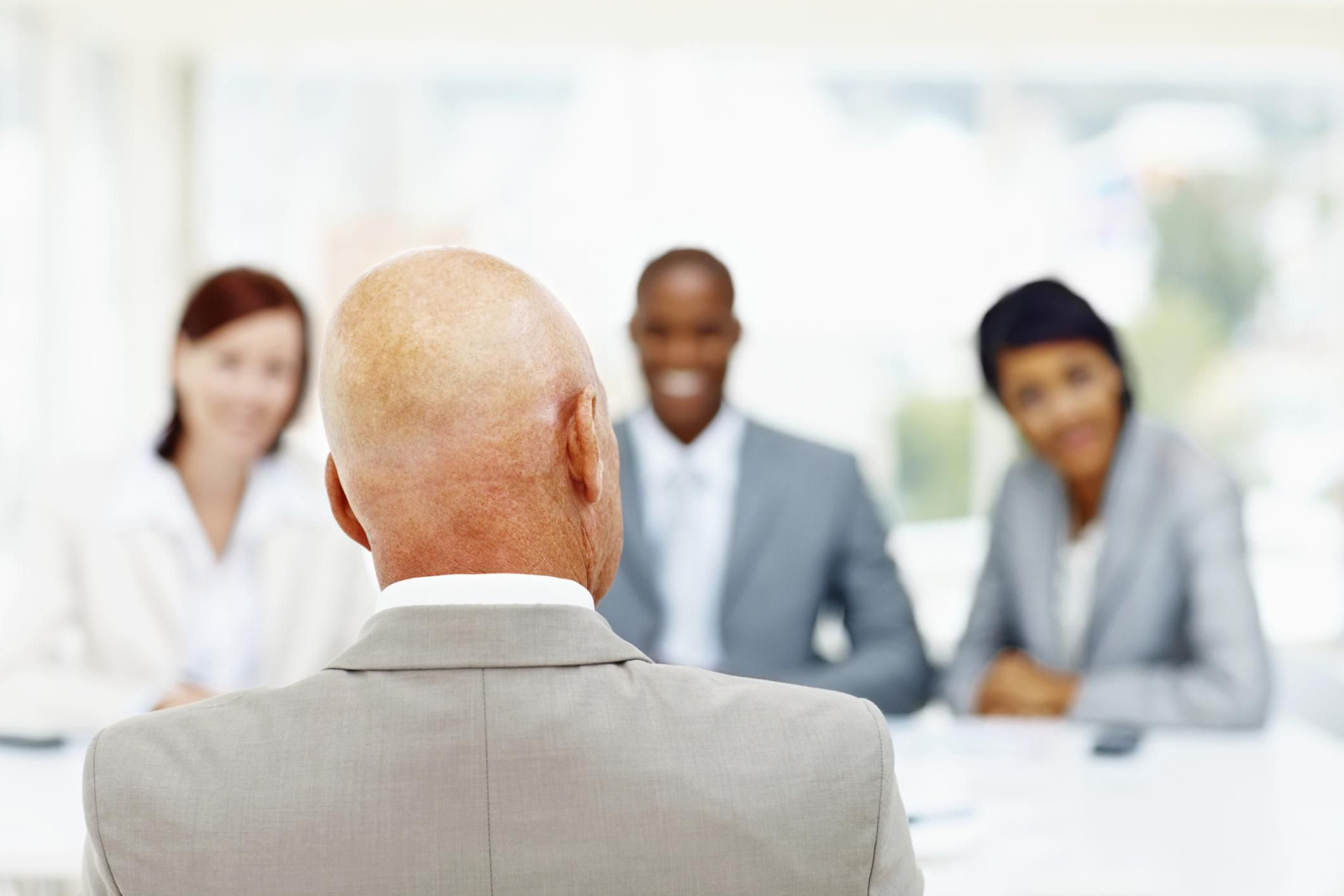 Do your homework
Research infomation about the company, its history and culture. There are plenty of jobs for older professionals. Read a role description carefully in order to get a better understanding of what the job is about. If you haven't been interviewed for a long time, refresh and update your interview skills and knowledge. You can even role play a forthcoming interview with family.
Be ready for tricky questions
While interviewing older adults, a recruiter may ask a bunch of questions to determine how old are you. You can find online the most common interview questions for older adults and eventual answers that will help you to pass an interview successfully without getting confused.
Physical presentation matters
Especially for older applicants. The way you look is crucial. Pay attention to your appearance because first impressions last. Invest in your new business wardrobe. Make sure your interview attire is age-appropriate but at the same time contemporary. Even your hair can make you look younger and fresher. Professional coloring is a great solution and it will take years off.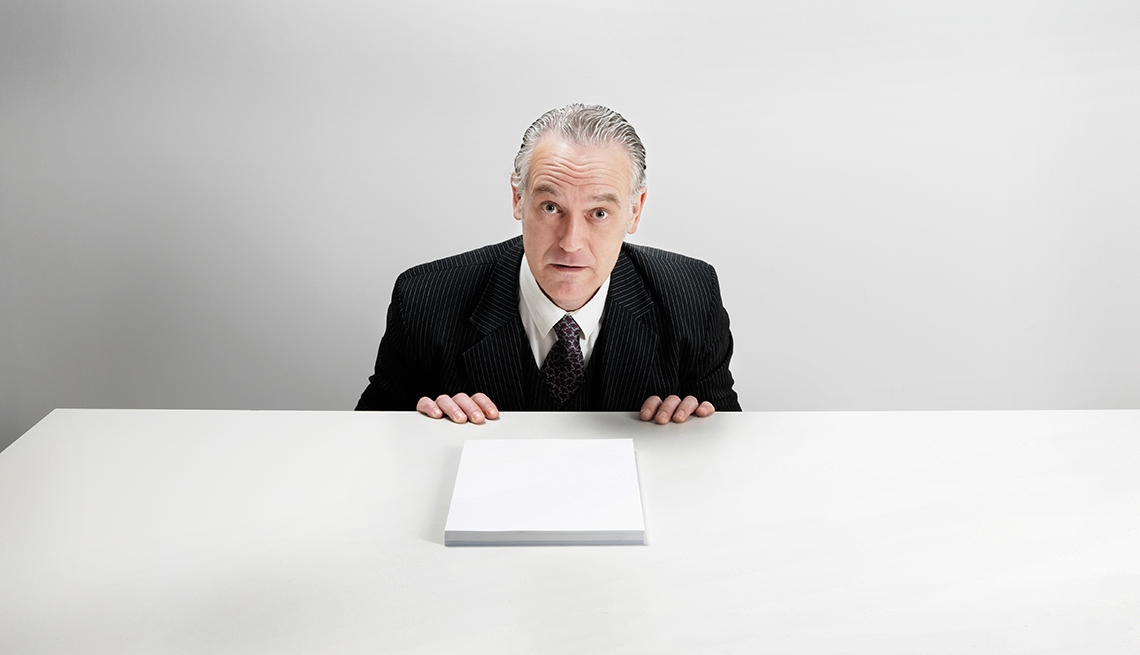 Watch your body language
Your posture and tone of voice can create a positive impression. A confident and energetic job seeker will draw a recruiter's attention. Don't forget to give a firm handshake and always keep eye contact. Sit up straight and never cross your arms. Always smile and stay positive during your interview.
Show your flexibility
Be ready to start in a lower level position. Experienced candidates are often considered very expensive.  In addition, employers often cast doubt on older applicant's willingness to work for a younger manager. Show that you are ready to work with younger people or secure some written recommendations. If possible, share some examples when you worked successfully under the direction of younger administrator.
Demonstrate your passion
Show your enthusiasm and willingness to work. Convince your manager that you are not ready to retire and you have new career goals. It's also highly important to show that you eager to learn new things. Consider your experience as your biggest asset. Discuss some problems you have faced and solutions you have brought to these challenges. Emphasize your technical skills and knowledge. Show that you are adaptable and can fit the position.